March 2018 Student Spotlight – Maxwell Woods
March 13, 2018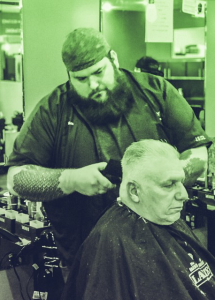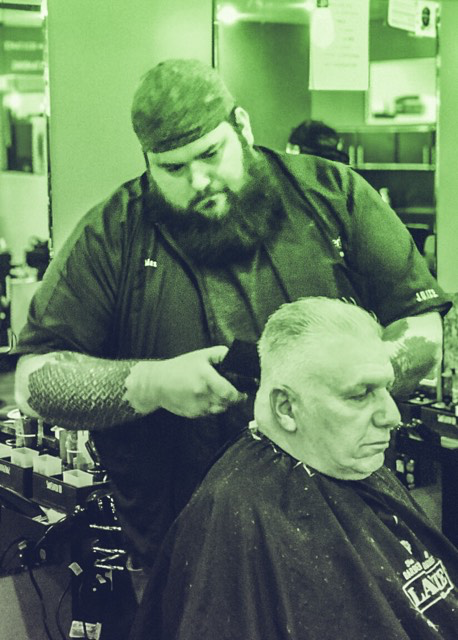 Name: Maxwell Woods           Age: 31
LaBarberia Institute of Hair, the Cleveland Barber College has been recognizing our students with a monthly spotlight, for their talents, ambition, and hard work. For the month of March 2018 we would like to acknowledge Maxwell Woods.
Maxwell is from Wooster, Ohio and has lived on the westside of Cleveland for the past few years after meeting his fiancé. Before joining LaBarberia Institute of Hair, Maxwell worked as an account sales manager for Red Bull and also had a career as an electrician working for a cell tower company. He became interested in barbering when his good friend and barber Ryan "Helmsy" had been trying to get him to go to barber school for years, so he could hire him. After the stress from sales got to be too much he finally decided to apply at LaBarberia.
Maxwell had never cut hair before stepping foot in the school, so he has found everything to be a rewarding challenge. The hardest thing to master for him has been lineups. The most rewarding part of being a student at LaBarberia for Maxwell has been the experience as a whole. He says it has been very humbling and amazing, being able to learn from such talented and patient instructors.
Maxwell plans after barber school to work in Wooster at
Helms old fashioned barbershop
as a full time barber. In his free time he enjoys spending time with his fiancé and two dogs, as well as fishing, target shooting and gun collecting, hiking and mountain biking. Maxwell loves to be outside and doing something active.