January 2019 Spotlight – Tauvarsion Waller
January 11, 2019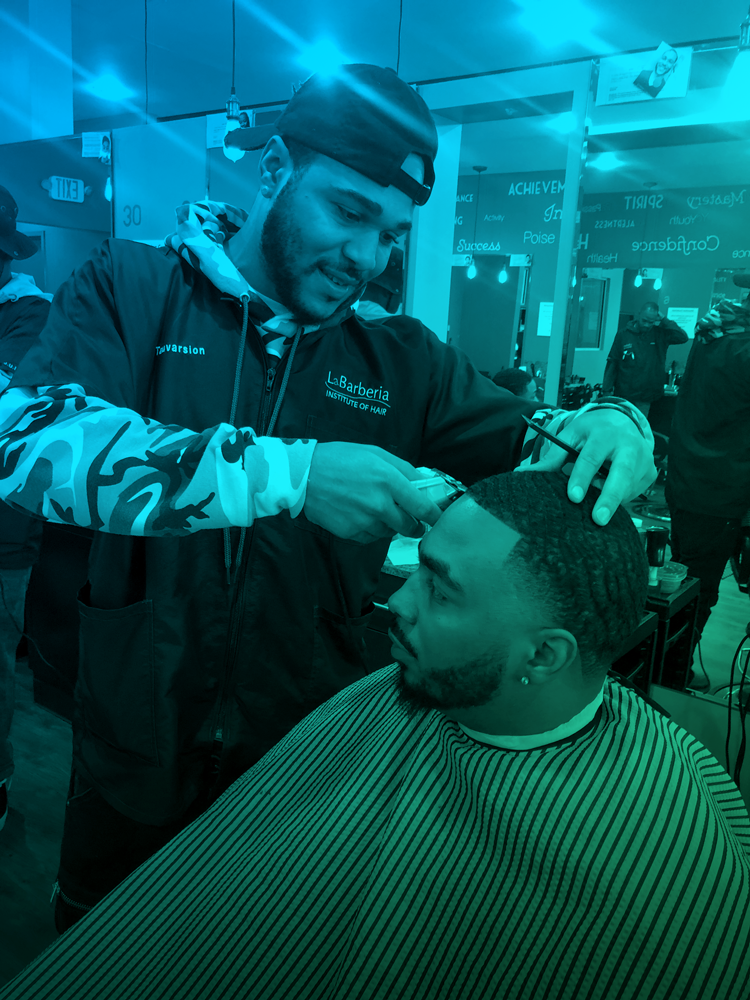 Name: Tauvarsion "Shon" Waller   Age: 24
LaBarberia Institute of Hair, the Cleveland Barber College, has been recognizing our students with a monthly spotlight for their talents, ambition, and hard work. During the month of January 2019, we would like to acknowledge Tauvarsion "Shon" Waller.
Shon is originally from Cleveland, Ohio. He grew up around St. Clair and 52nd street. When he was 14 years old, his mother gifted Shon a pair of clippers for Christmas. He practiced by giving himself haircuts until he built-up the confidence to practice on others. His brother was his first client. When his brother went to school, everyone loved his haircut, they all asked who his barber was. Shon happily began building his client base including his brothers and his own freinds.
Before coming to LaBarberia, Shon found himself dealing with a minor setback. Three years later, he received his GED. Without time to go to college, he mastered different styles and types of hair. Shon always believed that barber school was his calling. One night, he ran into a LaBarberia student named Taylor. After briefly meeting, Taylor gave him her card to come in for a free haircut. The next morning, Shon ran into Taylor for a second time. Since he had never met her before, Shon thought it was a sign seeing Taylor two days in a row. He decided to call and get information about enrolling into LaBarberia's barber program. On that same phone call, he was informed that he could start as a student the following week. Shon has heard numerous times about how great LaBarberia was from his cousin, who had previously attended LaBarberia, his decision to begin classes was easy.
He has received so much support from his friends and family. On his first week on the floor, Shon had seventeen people come in to get haircuts and to support his dive towards a barbering career. He felt the love and support from all those rooting for him. After graduating, Shon has many goals and visions for his future. Inspired by Laura, who started LaBarberia Institute of Hair, Shon hopes to open his own barbershop. He wants use the inspiration and drive what he's learned while at LaBarberia to create his own versatile business with top of the line services, from facials to haircuts and more.
"Barbering is more than just a haircut" He mentions.
Shon loves how a simple haircut could change someone's mood and make them smile and feel good. He hopes that in next ten years, he can master all different types of hair and become the person cutting hair for movie stars and celebrities. Shon would also love to come give back to LaBarberia. He hopes to have the opportunity to come back and teach at the school so he can help other students the way his instructors have helped him realize his strength and new skills.
Instagram: @jus.blade_