May 2017 Student Spotlight – Willy Rojas
May 22, 2017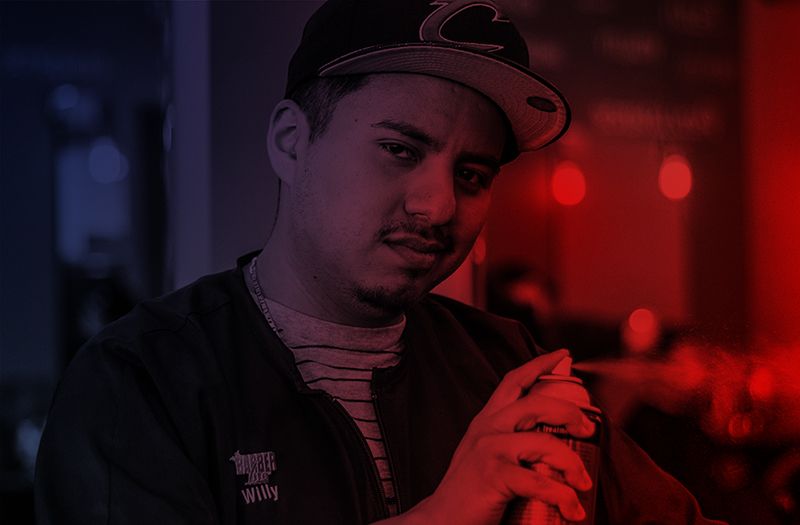 Name: Willy Rojas Age: 25
LaBarberia Institute of Hair would like to recognize our stylists for their talents, ambition, and hard work at our barber college. For the month of May we would like acknowledge Willy Rojas.
Willy is a 25 year old student at our barber college. He is originally from Guatemala but grew up on the westside of Cleveland. Before coming to LaBarberia Institute of Hair Willy was a bartender at Nido Italia in Little Italy. It was here that he met Laura Clemente, the owner of LaBarberia. After several conversations with her about what she does, he became very interested in her barber college and the opportunities it would lead for a successful career. Willy has always been interested in barbering. He believes that it is a true art and something he has always wanted to learn. From watching other barbers growing up and then meeting Laura Clemente he knew this was something he was meant to do.
Willy's biggest challenge has been mastering all of the different cuts, but has found this to also be the most rewarding since every cut is different and mastering one at a time helps him grow as a barber. His goal is to become a successful traveling barber, cutting for celebrities all over the world.
Willy enjoys taking part in barber competitions and is always striving to learn something new!
Follow Willy Rojas on instagram to catch his latest and greatest cuts: @willyshears